Over the past few years, I have provided editing services to a select group of indie authors. I am now offering these services to indie authors on a wider basis.
I specialise in Thrillers, Mysteries, Science Fiction / Fantasy, Historical Fiction, War and Spy Stories.
Genres that I am not interested in are:
Laurence O'Bryan
Award-winning hybrid thriller author
I 100% recommend JJ Toner as a developmental or structural editor. JJ has provided me with valuable editing reports on two of my novels, which have been instrumental in fixing a wide variety of issues. JJ is among the best in this area.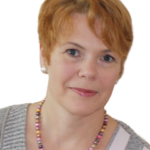 Marion Kummerow
Author of the War Girl series
JJ Toner has been proofing all of my WWII books. He is a terrific proofreader with meticulous attention to detail, and he has a very good understanding of history and anachronisms.
David Lee Corley
Author of the Airmen series and the Nomad series
JJ was great at editing and proofreading my latest novel. His attention to detail is excellent and his comments on the story were very helpful. I will absolutely use him again!
Paul T Lynch
Author of Lethal Cargo
JJ Toner did extensive work on my latest book, Lethal Cargo, which will be published soon. I found him easy to work with, and full of helpful ideas on the structure and sequencing of my plot.
Glenn Dyer
Author of The Torch Betrayal
I've used editors to help with the maddening process of plotting with some success. But, the first time I reached out to a novelist that writes in my genre, namely JJ Toner, the results went well beyond my expectations. JJ was patient and was able to quickly point out my story's weak points and, most importantly, provide some valuable suggestions as to how to mitigate those weak points. I'm so glad I reached out. Thanks, JJ!
Structural Editing consists of:
Advice on plot development
Characterisation pointers
Subplot / Subtext elements
Presentation suggestions
Proofreading consists of:
Typographical errors
Capitalisation
Punctuation
Handling numbers and dates
Missing / wrong words
Complete the form to submit a sample of your book and obtain a free quotation: